NEBO helps healthcare organizations to select and procure appropriate protection from suspected or known CBRNe threats. NEBO healthcare protective equipment is selected to meet and exceed all requirements during operations at a CBRNe scene including testing decontamination and medical counter measures.
---
Medical Counter Measures
- Stationary and mobile BSL laboratories
- Sanitization Materials and nanotechnology disinfectants
- Mobile Laboratory
- Mobile hospitals
- Radiation Protection and identification equipment
- ...
Read More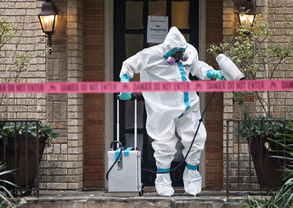 ---